Okay, first thing's first…In order to get started, you need to first be able to CREATE-CONTENT! There's no such thing as a "push-button-blink-and-sneeze-and-become-rich" program out there!
The truth is, if you want to make money online, you gotta create content in order to leave your fingerprint on the internet.
In order to do that, here is what I recommend:
VIDEO CONTENT: Youtube – Click Here
Kind of a no-brainer and one of the easiest ways to create content for the internet is by doing videos and posting them on Youtube. While blogs are extremely powerful, videos reach a more broad demographic as well as training you to be more confident and a leader in the process. I hear many people say they feel uncomfortable in front of a camera… Well, that's exactly why you need to do videos!
WEB HOSTING: Dreamhost – Click Here
If you're looking to start your own website or WordPress blog, you'll need a web host. I've been with Dreamhost since January 2009, and I've never had a problem with them! I've tried other hosts in the past, but most of them are very complicated to figure out. Not really newbie friendly. Dreamhost has 24/7 support and live chat support as well as unlimited storage and bandwidth for only $8.95 per month.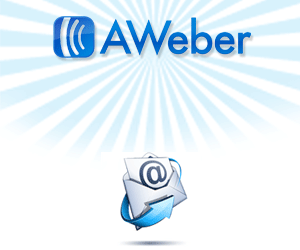 EMAIL AUTORESPONDER: Aweber – Click Here
Many people think they can do without an auto responder… me included! Once I started getting lead after lead however, I knew I couldn't keep up with emailing all of them! Aweber is proven to have a high deliverability rate and you can just send an email once and you're DONE! It's a huge time saver! Also, you can make money from Aweber as an affiliate as well as connect to your social networks (Facebook & Twitter).